designed by Catherine Magraith and Such A Sew and Sew
Ah, graduation! It's what so many of us dream of as high school students. It's the closing of one door and the opening of another.
For Bella, it was a wee bit bigger than that...
Speaking of
Twilight Patterns
, we here at Fandom In Stitches
issued a challenge
almost two weeks ago. This challenge is an open-ended offer of a prize for the first person to make and post the
Quileute Tattoo
block to the
FiS Flickr Group
.
Why the random challenge? Well, the block is awesome, but it's also complex; in a word, challenging, but we also really want you to give it a try!
The
original post
offered up these buttons as the prize. They're professionally made and pretty darn spiffy, but we thought it would be awesome to sweeten the deal.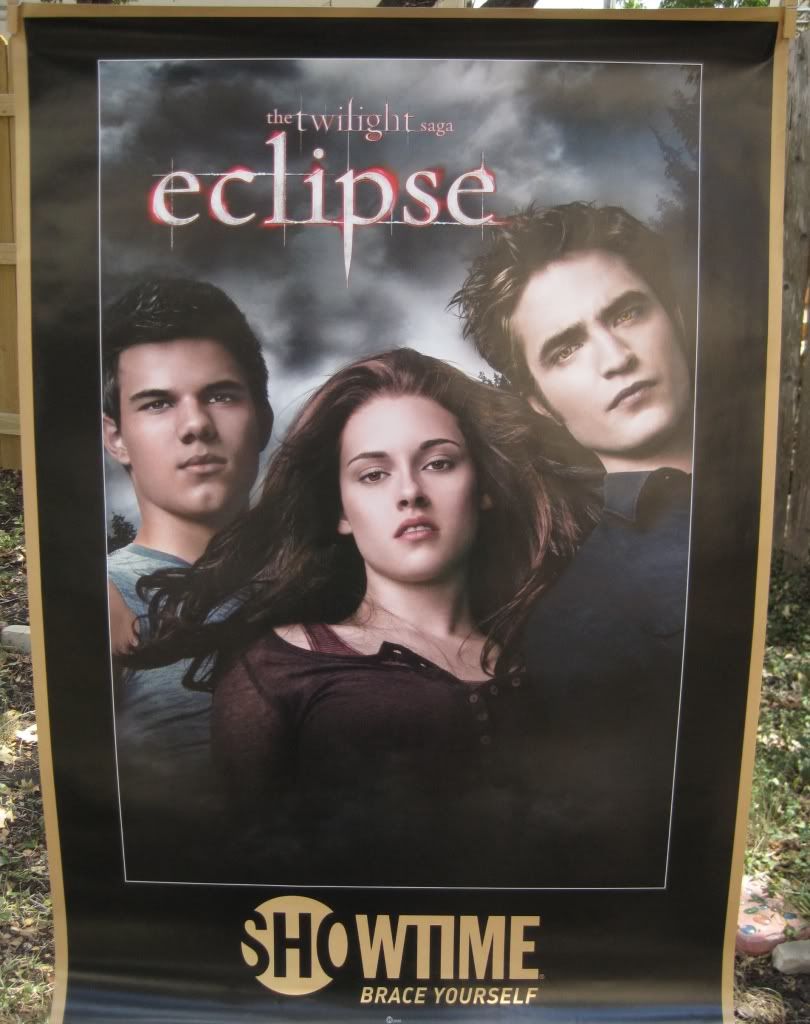 In addition to the Team Werewolf buttons, the person that takes up the challenge and posts the first photo of a finished version of the
Quileute Tattoo pattern
to the
FiS Flickr Group
will win this awesome 27" x 40" Eclipse poster!
A good friend to FiS has supplied us with some fantastic fandomy posters, which you will see as prizes for future challenges and giveaways... so jump in and make a block! You have a week until
There and Back Again
, and a little piecing will keep your mind off the wait!