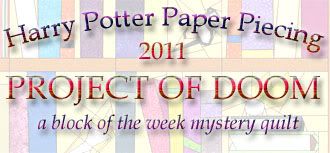 The last big project I hosted on Harry Potter Paper Piecing was The Project of Doom. I did not name it that because it was even remotely scary, but because it was my Last Big Potter Project. The End of Days? The last challenge presented to the group, and a chance to win free quilting from official quilter of both Harry Potter Paper Piecing and Fandom In Stitches, Rock Creek Quilts.

The following 11 quilts were finished in time for the End of Days Challenge, and there are many more in progress!
pieced by Bill Y.
pieced by Celine P.
Dot C.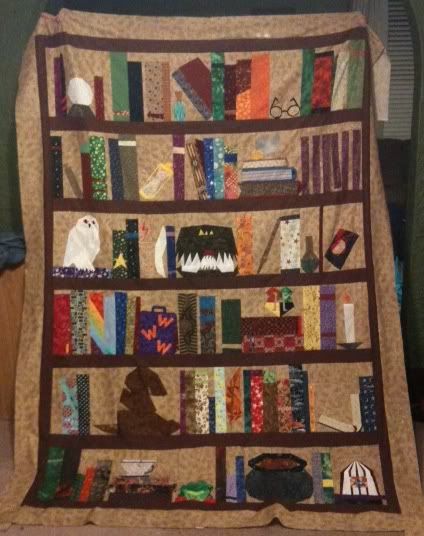 pieced by hp5freak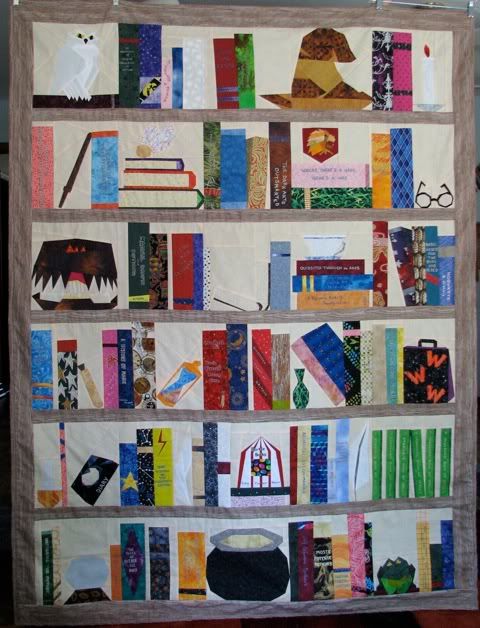 pieced by Karen G.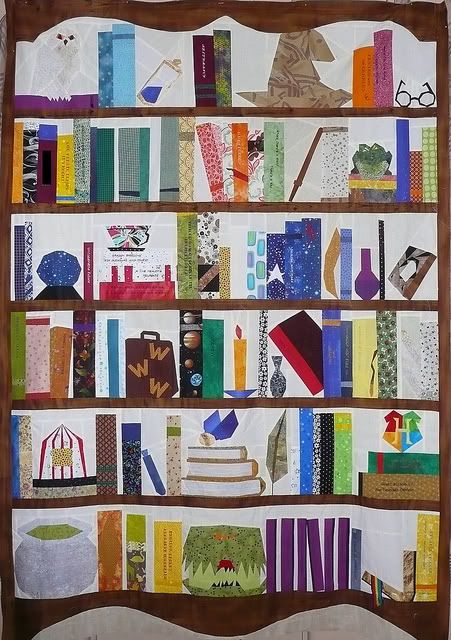 pieced by MariaRose3685
pieced by misha29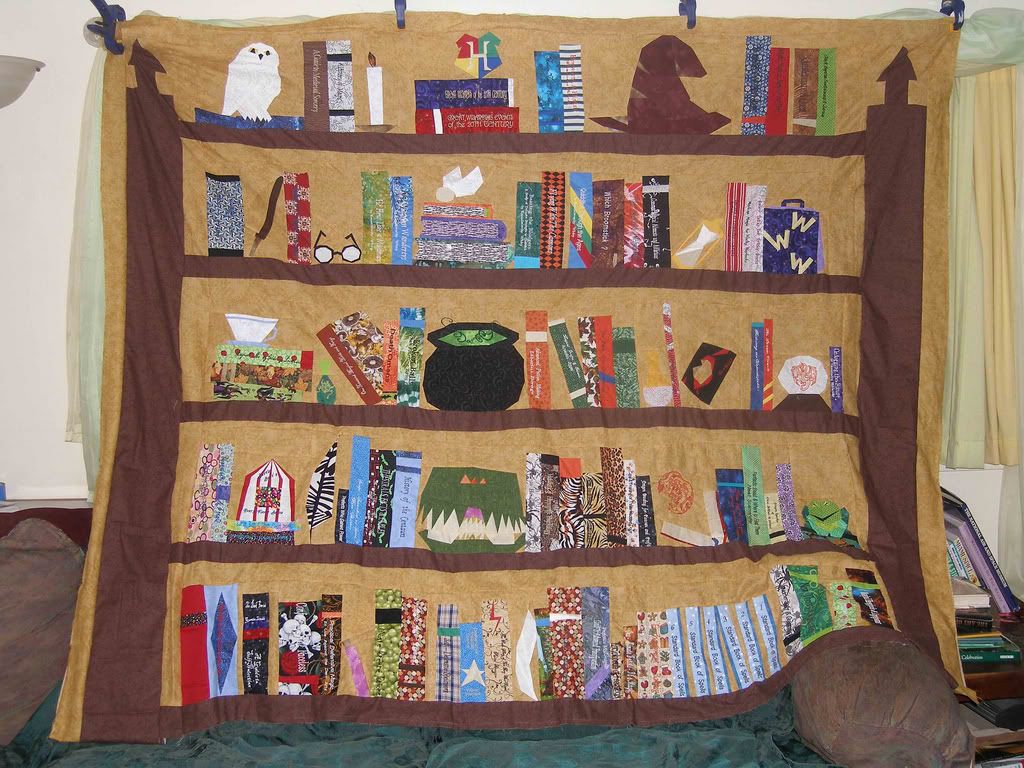 pieced by mommysix
pieced by schenleyp
pieced by shaebay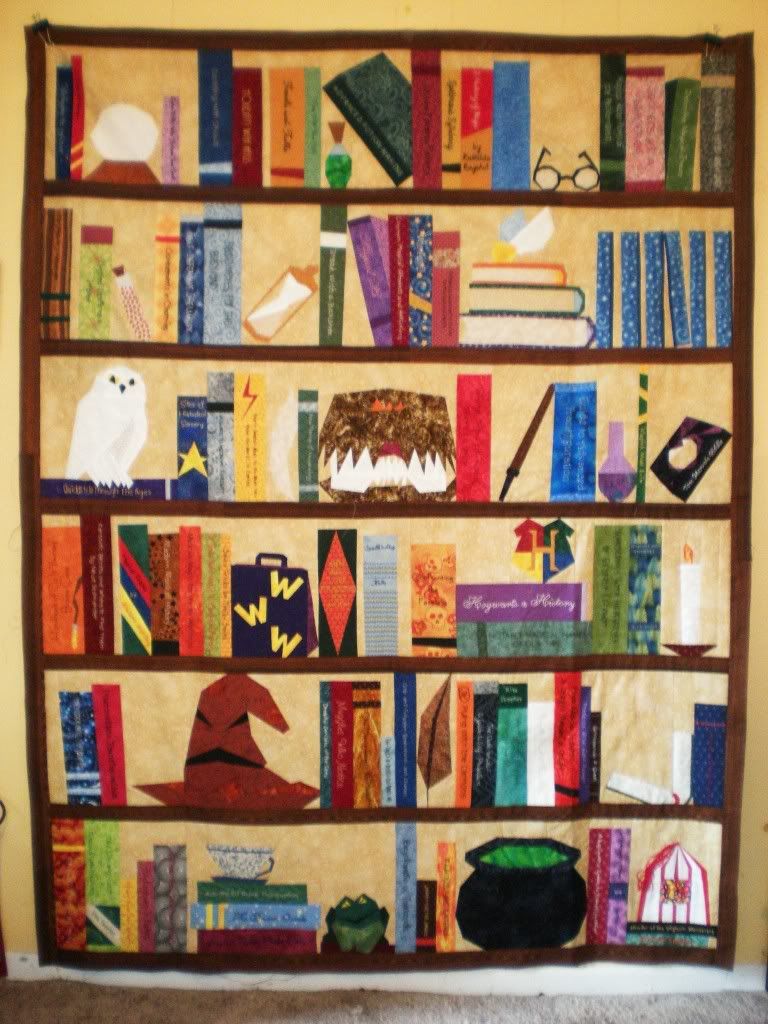 pieced by woozelmom
Do you want to know who won the free quilt job?
Click here to find out
!
You can find the
Project of Doom pattern archive right
here on Fandom In Stitches
...and...
even
MORE free Harry Potter Patterns
, too!