Just a reminder that
TABABOM
is a 13 month block of the month. The last pattern will be available on October 3. Layout instructions will be posted the same day. Thanks for hanging in there!
Check out our Pinterest Board!

Thank you to everyone that shared FiS project photos for a chance to win one of our monthly prizes:

There And Back Again May Prize: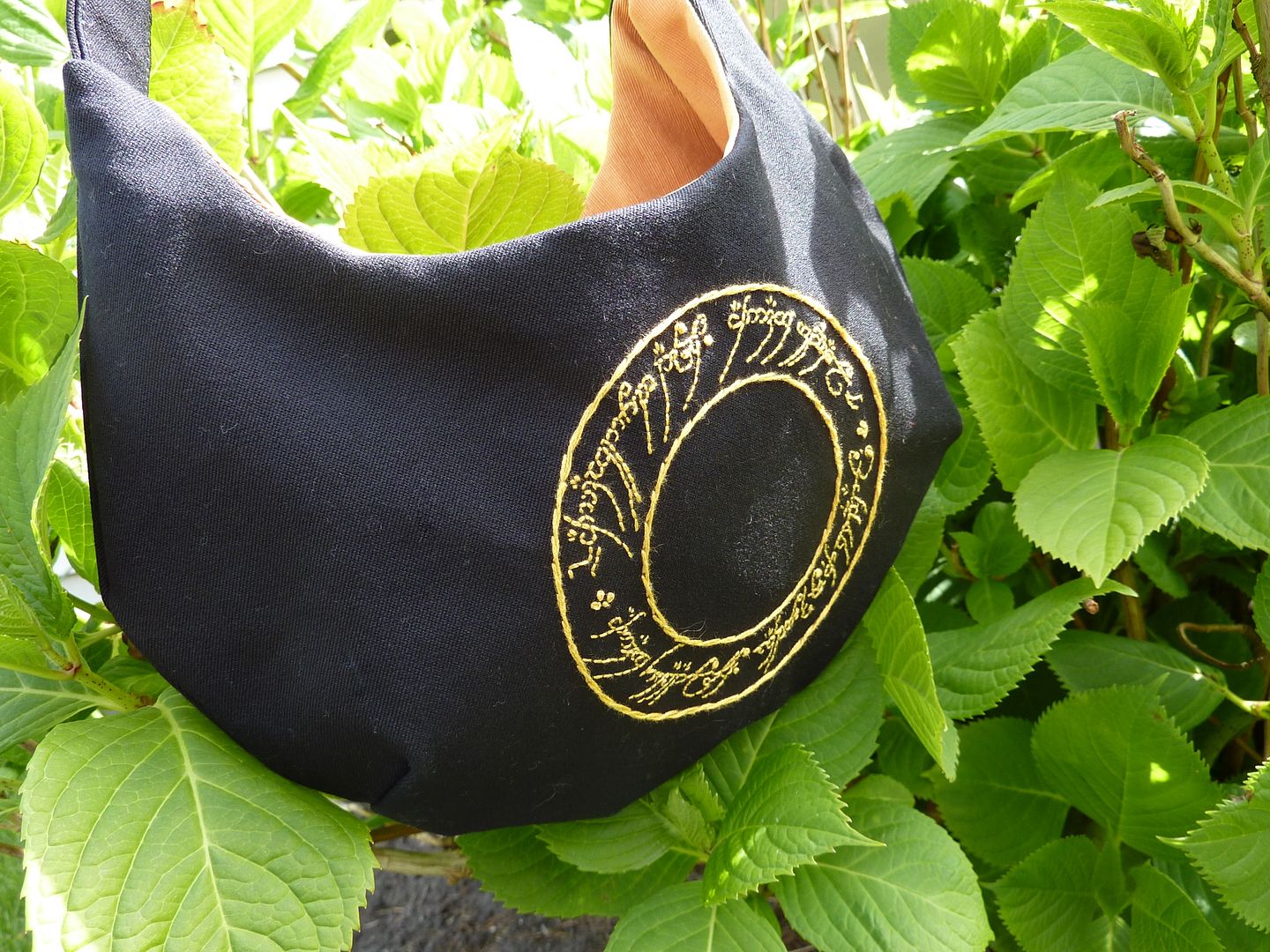 Joy of Stitches
owner Aalia is offering up this gorgeous handcrafted
and embroidered bag for one lucky winner that shares a
TABABOM photo with our flickr group during the month of May!
THE WINNER IS:
kiteflyer532
General May Prize (all FiS project photos are entered to win!)
Share any FiS project and be entered to win a free copy of
A Drop of TrueBlood, a DVD containing 6 minisodes!
THE WINNER IS: smith255
Only Fandom In Stitches' project photos submitted through our
flickr group
are eligible to win our monthly prizes, so be sure to share yours. Winners are contacted via flickr. Please note that prizes not claimed after 45 days will go back into the FiS Prize Pot!
Any questions? Leave a comment or contact us!
New On Fandom In Stitches
(click on the image to go to the pattern)
There and Back Again Monthly Pattern Posts:
by FantasyFan2
by mjsylvstr



The four designers of TABABOM, Jennifer, Michelle, Lilja and Schenley, would be honored if you would consider sharing a signature block with each of us to help us commemorate your participation in

There and Back Again.



In return for your participation, the TABABOM Designers will donate $1 for each block received (per designer) to the Red Cross in our respective countries.
Thank you so much for supporting Fandom In Stitches! Your clicks through the ads on our website, starting your Amazon shopping from our menu

and buying Fandom In Stitches gear from our

Shop has not only helped to pay for our site, but it has enabled us to cover shipping for our monthly prizes. THANK YOU again for your generous support of this fandom effort!
See you tomorrow with a brand new TABABOM pattern!