"At your service!" said Bifur, Bofur and Bombur standing in a row. Then they hung up two yellow hoods and a pale green one; also a sky-blue one with a long silver tassel. This last belonged to Thorin, an enormously important dwarf, in fact no other than the great Thorin Oakenshield himself...
"Now we are all here!" said Gandalf, looking at the row of thirteen hoods...
~The Hobbit, chapter 1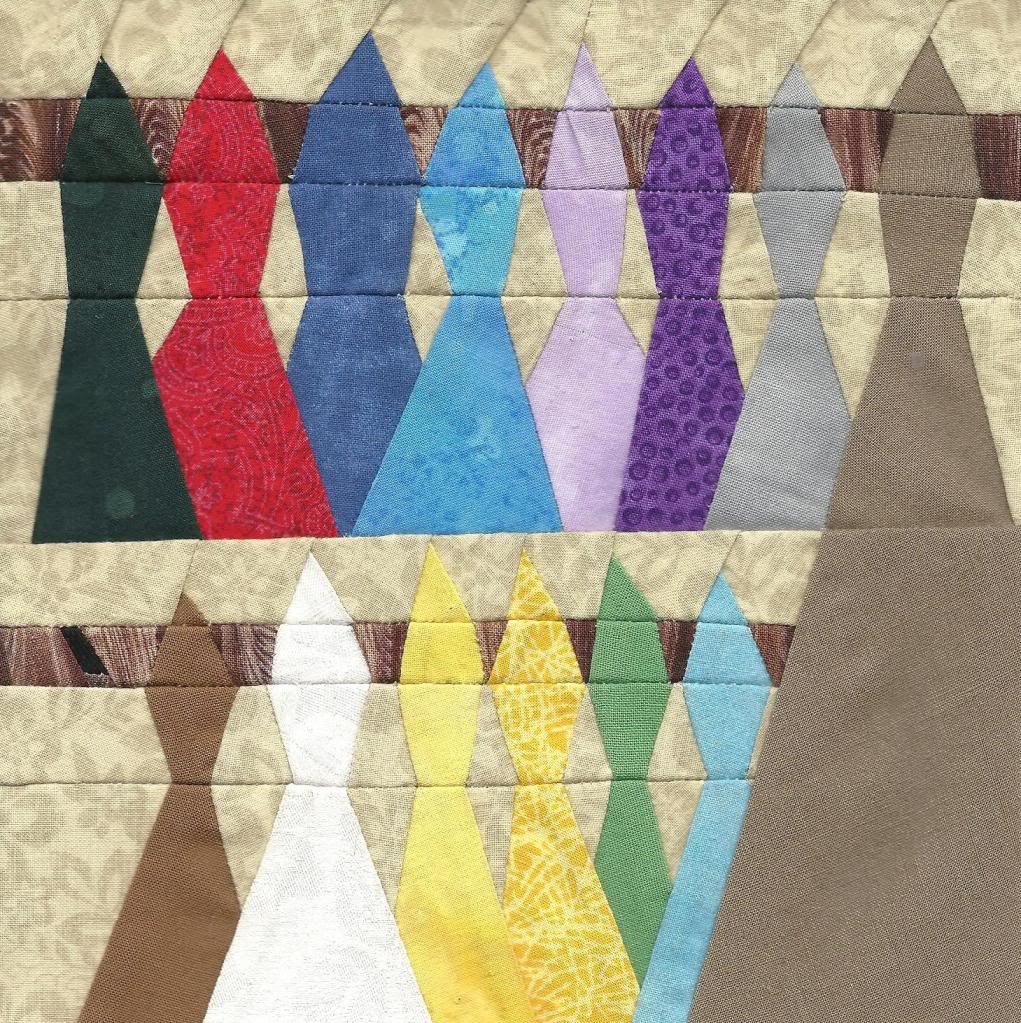 The Cloaks at Bilbo's House by Michelle Thompson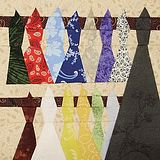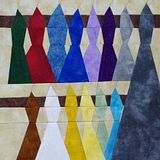 pieced by (L-R)

Lilja Björk Sigurdórsdóttir, Jennifer Ofenstein & Schenley Pilgram
Welcome back! We continue on our journey with Month 2.
Each
Wednesday through November 2012, we will share a paper pieced quilt pattern that will all go toward one awesome Hobbit-themed quilt! At the end of the BOM, you will have 13 unique blocks and we will share finishing instructions. Your awesomely Hobbity quilt will measure approximately 37" x 37" if you use the layout we have created. Fabric choices are your own.
There And Back Again
Block of the Month
This month's pattern has been designed for your stitching pleasure by Michelle Thompson.
There and Back Again Monthly Pattern Posts:
All TABABOM patterns are paper pieced. A little lost? We have a full list of tutorials and other helpful information about paper piecing on our
Help
! page. If you have questions about the site or our Block of the Month, please check our FAQ page.
You can join us on our adventure by posting your photo of each month's block to the
Fandom In Stitches flickr group
. The first Tuesday of each month, a winner will be chosen at random from those participants that contributed photos. That winner will receive the prize donated by our awesome monthly sponsors!
Fandom Finery
is an awesome shop that offers custom hand-stenciled fandom items like tees and totes, as well as key chains, phone charms and more!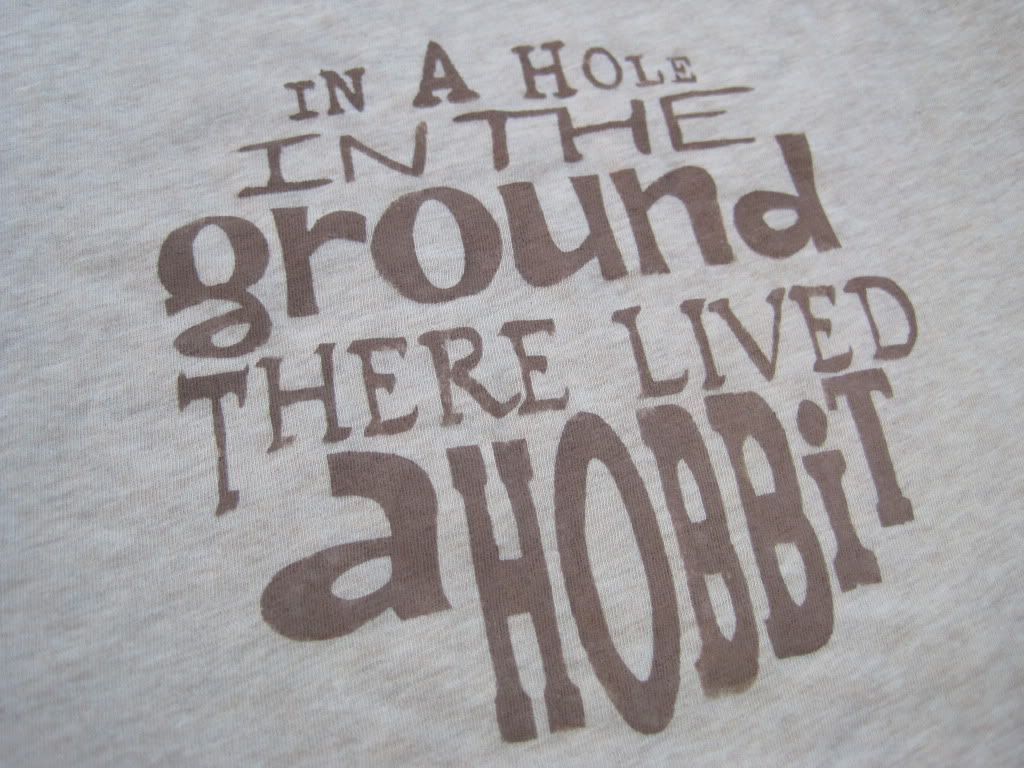 Fandom Finery will be giving away one t-shirt, stenciled with the above graphic, designed just for our There and Back Again Month 2 winner! The winner will choose t-shirt color and size.
You still haven't read The Hobbit?
It's never too late to start!