The Tuesday Photo post just keeps getting more and more awesome! THANK YOU all for sharing your pictures each and every week.
We've changed the format slightly so you can more easily feast your eyes on the smorgasbord of fantastic photos...please comment and let us know what you think of the changes.
One week from tomorrow is the Month 6
TABABOM
pattern post...are you ready? We're especially excited about this one!
Thanks to a generous donation of posters, we have added a monthly prize to our Tuesday Photos in addition to the TABABOM prize! S
hare a photo of something you made using a Fandom In Stitches' pattern with the flickr group,
a
ny
FiS block or project photo, any fandom
and you are entered to win.!
This month's prize will be a
Hunger Games
movie poster! Photos entered any time during the month of February are entered to win. Projects made using any
Fandom In Stitches
'
Hunger Games pattern
will get an extra entry in the drawing. Prize drawing on March 6, the same day as the TABABOM drawing. One day, two prizes, how awesome is that?!
Have questions? Check out our
FAQ
!
New This Week on Fandom In Stitches:
(click on the image for pattern)
There and Back Again Monthly Pattern Posts:
by midge817
Our Sponsor:
The winner of the February drawing will receive a custom-stitched Hobbit-themed embroidered piece from
GEEKSTITCHING
!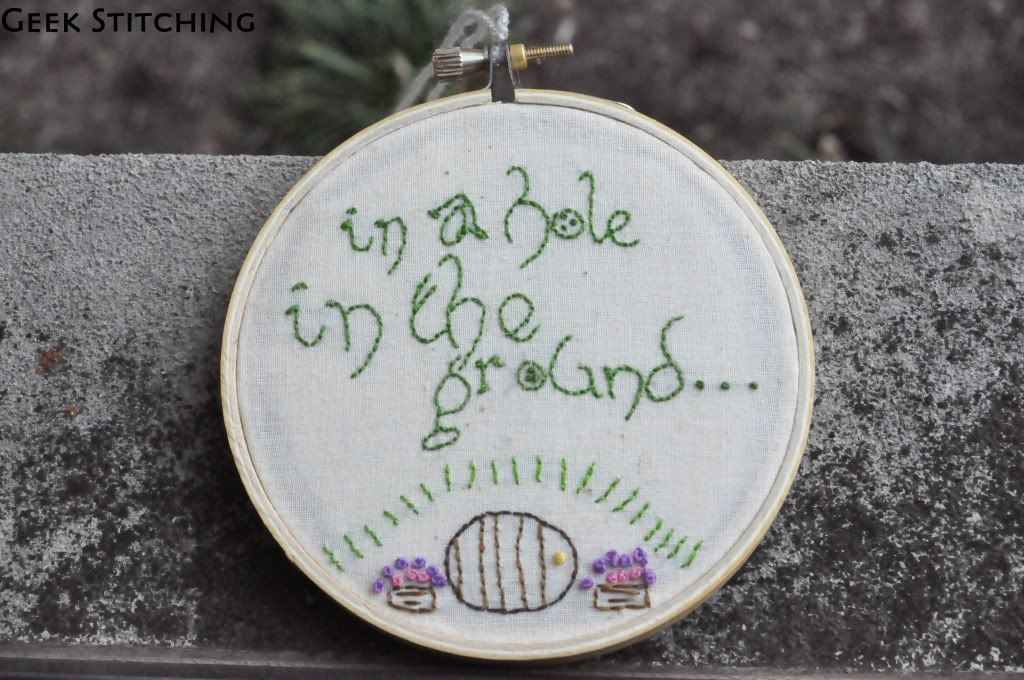 Only TABABOM photos from the
flickr group
that are posted in February
will be eligible for the drawing.
The February drawing will take place on March 6.
by harrypotter5freak
by Melissacduran
>>> HARRY POTTER PATTERNS<<<
by kira506
by kira506
by robin8300
by lucysquilts
by lucysquilts
by caljunction
by caljunction
Have a wonderful week of stitching...and don't forget to share your photos for next time!