Welcome to
Make It Mosaic
, a Design Invitational & Quilt Block Challenge here on
Fandom In Stitches
!
We had a lot of initial interest in this challenge, but not a lot of entries. Because of that, we will be awarding TWO prizes today, one each to Kerry and Alida for participating! I don't award prizes to myself, even though I usually participate. ;-)
Enjoy these fun new additions to Fandom in Stitches, and remember, if you want to submit patterns, we have a all you need to know right here and a form that makes it easy peasy!
Creeper
by Kerry Carmichael
a Minecraft pattern
8 x 26 grid (OR 8 x 8 grid -Creeper head only)
24" x 78" as finished (or 24" x 24" Creeper Head)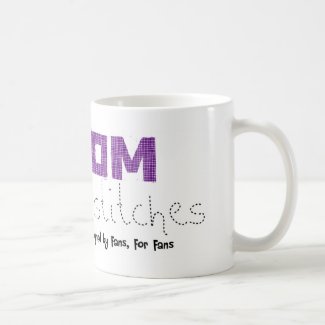 Fandom In Stitches and it's designers do not hold copyright on any of the fandom titles represented on this site. Respective Designers reserve copyright on patterns only and request that out of respect for the fandoms we love, that you use them for personal and non-profit reasons only. The Designers at Fandom In Stitches receive no payment for any of the patterns posted and expressly forbid resale.