Welcome to
Make It Mosaic
, a brand new Design Invitational & Quilt Block Challenge right here on
Fandom In Stitches
!
We have a fun challenge and a great prize to share with you today and we hope you'll take this opportunity to jump in and join us as a
Fandom In Stitches
Designer!
The Rules:
Design an original quilt block using a pixel grid (mosaic) format. (There's some nifty software that can get you started here and a FREE class on Craftsy here).
Please note: designs must be your original creation and not based on the work of another artist or taken from another website. Edited to add: "original" means we are asking you to not use a chart or grid pattern already created by someone else for craft or quilt purposes.
Blocks can be as simple or complicated as you like and made using any size grid, but you MUST make a sample out of fabric.
Designs can be images, words, etc. from the fandom of your choice, keeping in mind that all Fandom In Stitches patterns are PG-13.

Patterns can be drafted using drawing or quilting software or hand drawn, as long as they are clean and easy to understand. (

More info

)

All patterns should include a full color grid (example) AND number of squares to cut out of each color fabric (i.e. red = 28, white = 76, etc.). Since these types of blocks are all generally pieced the same way, additional piecing instructions are optional.
A photo of your completed block AND your pattern file are required to enter.

Patterns should be in PDF format (preferred for easier printing).

How To Enter:

Post your photo to the Fandom In Stitches flickr group by Tuesday, November 11, 2014, 11:59 pm CST (US). DEADLINE EXTENDED TO 9AM CST November 12, 2014!
Tag your photo #makeitmosaic and include the link to your pattern OR Email us your pattern file so we can share it here on FiS.
Please do not submit photos or patterns via comments or Facebook.

On Wednesday, November 12, 2014, we will post all of your fabulous designs right here on Fandom In Stitches!

Visitors will be able to vote anonymously on his or her favorite and t

he winner will be announced Wednesday, November 25, 2014.

One lucky participating designer for Make it Mosaic will receive a Fandom In Stitches coffee mug!

Feeling inspired? Enter more than one pattern, as long as it follows the rules!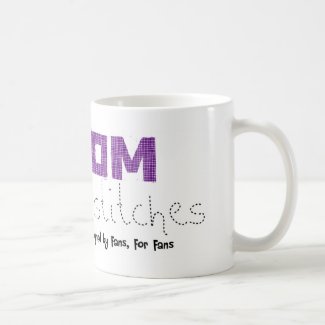 Make It Mosaic is sponsored by Fandom In Stitches Zazzle Shop! Get t-shirts, coffee mugs or more featuring your Fandom In Stitches quilting community!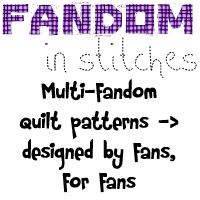 Fandom In Stitches and it's designers do not hold copyright on any of the fandom titles represented on this site. Respective Designers reserve copyright on patterns only and request that out of respect for the fandoms we love, that you use them for personal and non-profit reasons only. The Designers at Fandom In Stitches receive no payment for any of the patterns posted and expressly forbid resale.