New Block June 6!
Welcome back to another week of awesome Fandom In Stitches flickr photos!
Share your FiS project photos for a chance to win one of our monthly prizes:
There And Back Again May Prize: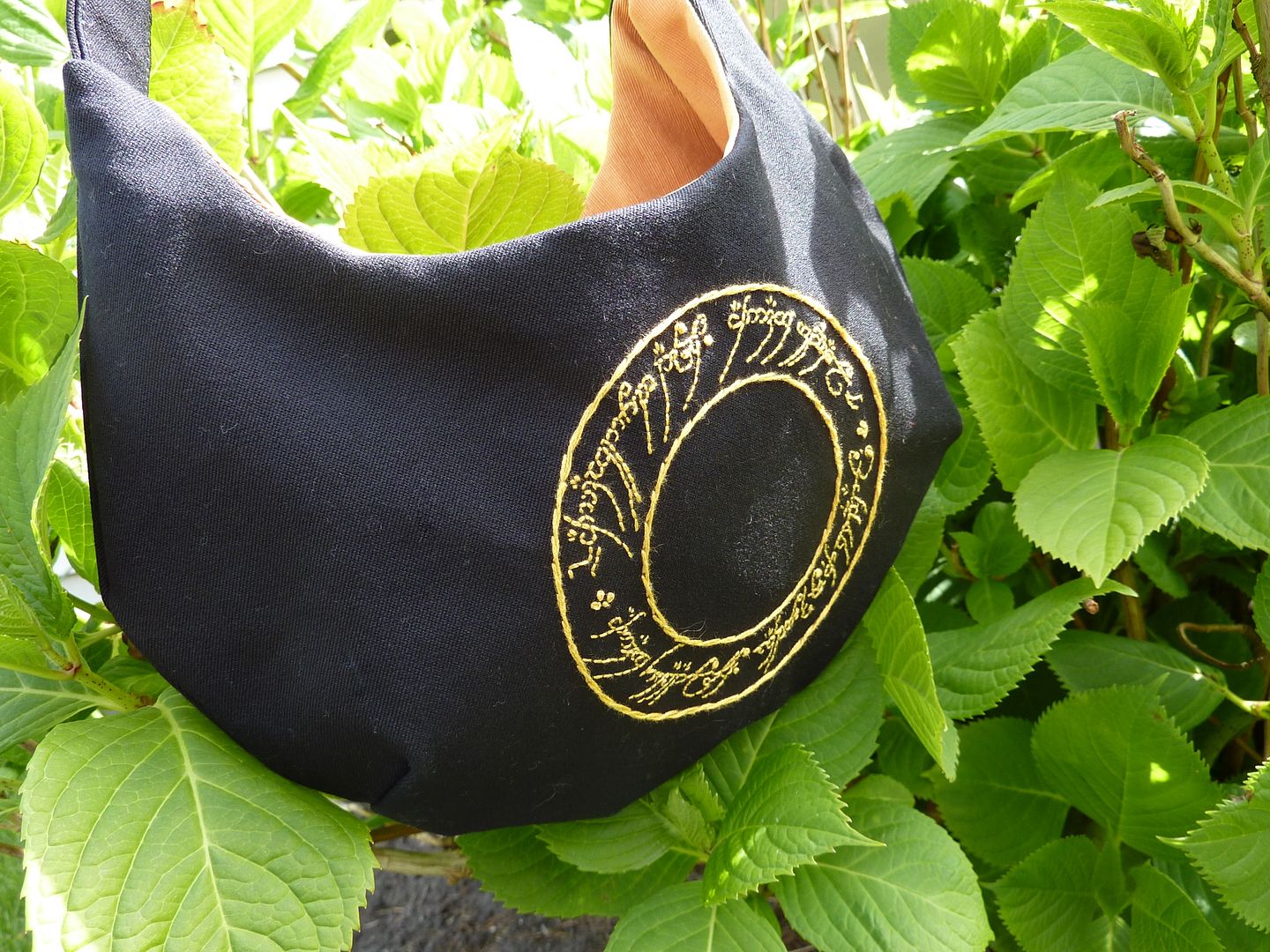 Joy of Stitches
owner Aalia is offering up this gorgeous handcrafted
and embroidered bag for one lucky winner that shares a
TABABOM photo with our flickr group during the month of May!
General May Prize (all FiS project photos are entered to win!)
Share any FiS project and be entered to win a free copy of
A Drop of TrueBlood, a DVD containing 6 minisodes!
Only Fandom In Stitches' project photos submitted through our
flickr group
are eligible to win our monthly prizes, so be sure to share yours. Please note that prizes not claimed after 45 days will go back into the FiS Prize Pot! Any questions? Leave a comment or contact us!
New On Fandom In Stitches
(click on the image to go to the pattern)
There and Back Again Monthly Pattern Posts:
by Mariarose3685
by dozmuffinxc
by Mormormaxi
They have begun to arrive!
Read more about the TABABOM Signature Block Project
More great photos from our flickr group:
by soejvb
by accroquilt
by Mindy Ellen
by Mindy Ellen
Thanks again for another wonderful week of photos!
A note about Requests:
All requests and suggestions should be left on our
REQUEST
page. This is a huge time saver for us and ensures that your request makes it on our list. We can only accept fandom-themed requests and all requests are acted on at the discretion of our designers, all of which are volunteers.
Support Fandom In Stitches by clicking through the ads on our website,
start your Amazon shopping from our menu
or buy Fandom In Stitches gear from our
Shop
! Keep those clicks coming, they really do help!