Month 3: December 7, 2011
We've almost reached the end of Month 2 and will head into Month 3 next week! We do hope you are all excited and enjoying our Block of the Month.
For those of you that have conquered Month 2...Bravo! You have completed most complex block of the entire BOM series!
This is your last week to share your TABABOM photos with our flickr group for the November Prize Drawing. More about that after our fabulous photos!
There and Back Again Monthly Pattern Posts:
by KellyDee
by walgal06
by harrypotter5freak
by Cat Patches
by tadpole32
by tadpole32
by FantasyFan2
Join us on our adventure
There and Back Again
by posting your photo of each month's block to the
Fandom In Stitches flickr group
! The first Tuesday of each month, a winner will be chosen at random from those participants that contributed photos. That winner will receive the prize donated by our awesome monthly sponsors!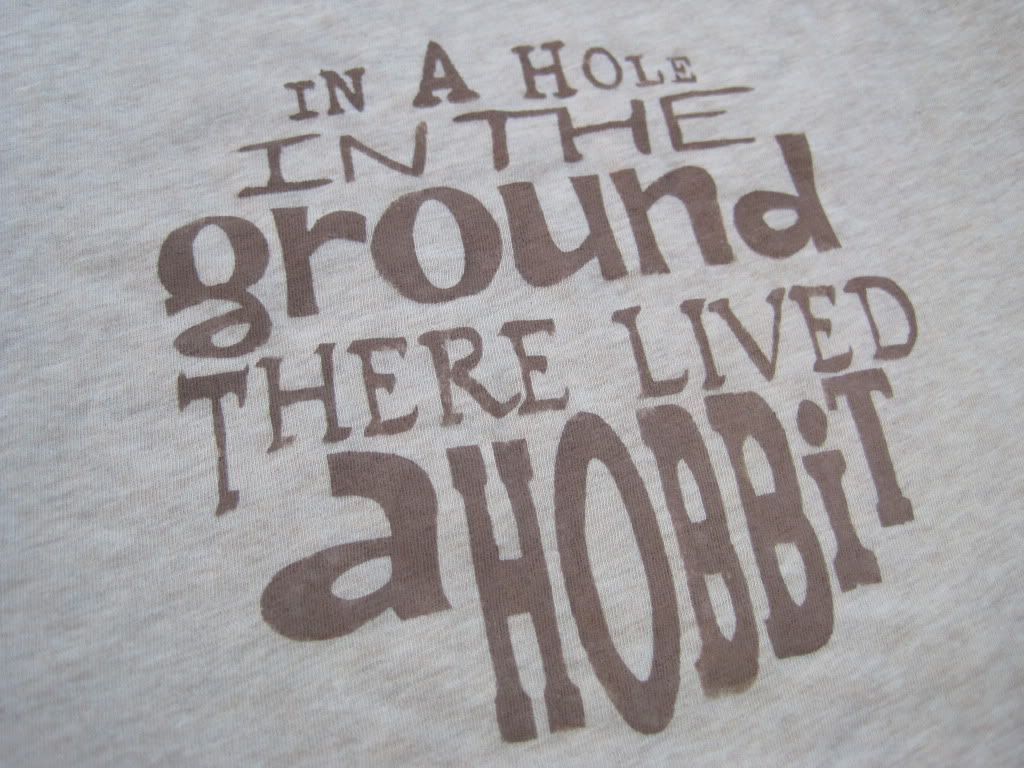 Our November sponsor, Fandom Finery will be giving away one t-shirt, stenciled with the above graphic, designed just for our There and Back Again Month 2 winner! The winner will choose t-shirt color and size.
You have one week left to be entered to win this prize!