Month 3: December 7, 2011
You speak, we listen: There and Back Again now has a Facebook group. It's a great place to connect with other TABABOMers! Chat, share pictures, ask questions.
Please remember that in order to be eligible for our awesome monthly prize, Block of the Month photos must be added to the
flickr group.
There and Back Again Monthly Pattern Posts:
by lydiagoode, an applique version of Month 2
More Fandomy Goodness from the flickr group:
by maryliz7
"

Always take a banana to a party, Rose, bananas are good.

"
~The Doctor
by maryliz7
Doctor Who Patterns
by amersmiller
The Hunger Games Patterns
by amersmiller
Harry Potter Patterns
Wonka Wonka Wonka by mindboggld (an original design)
Classic Arcade Patterns
Join us on our adventure
There and Back Again
by posting your photo of each month's block to the
Fandom In Stitches flickr group
! The first Tuesday of each month, a winner will be chosen at random from those participants that contributed photos. That winner will receive the prize donated by our awesome monthly sponsors!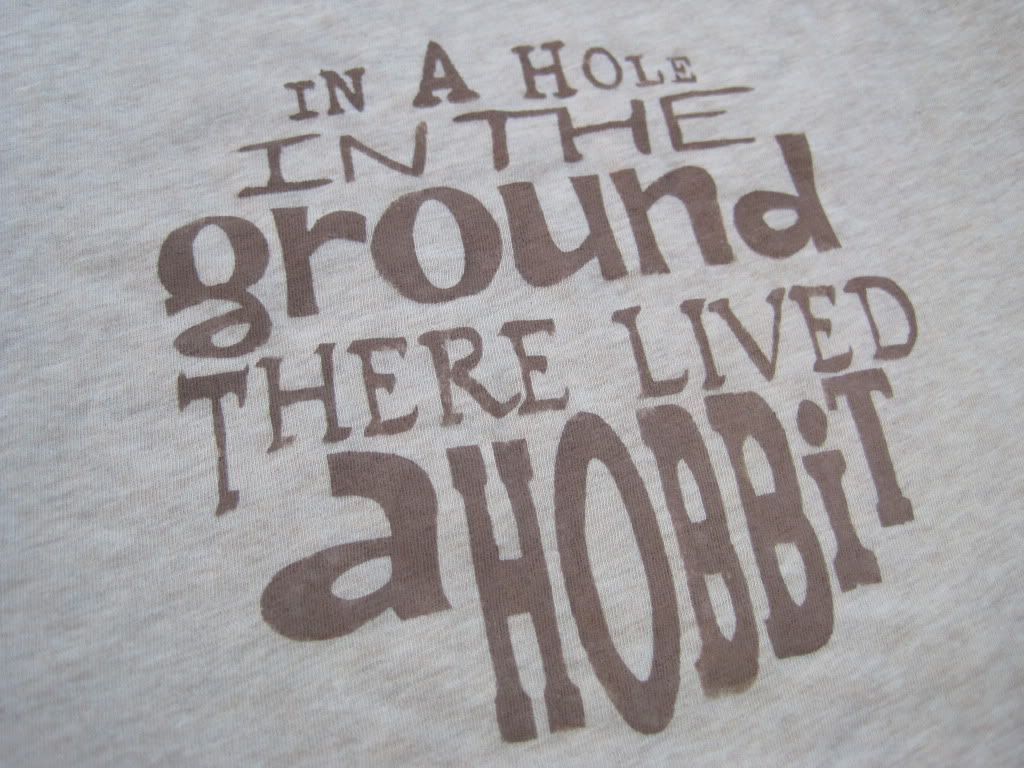 Our November sponsor,
Fandom Finery
will be giving away one t-shirt, stenciled with the above graphic, designed just for our There and Back Again Month 2 winner! The winner will choose t-shirt color and size.