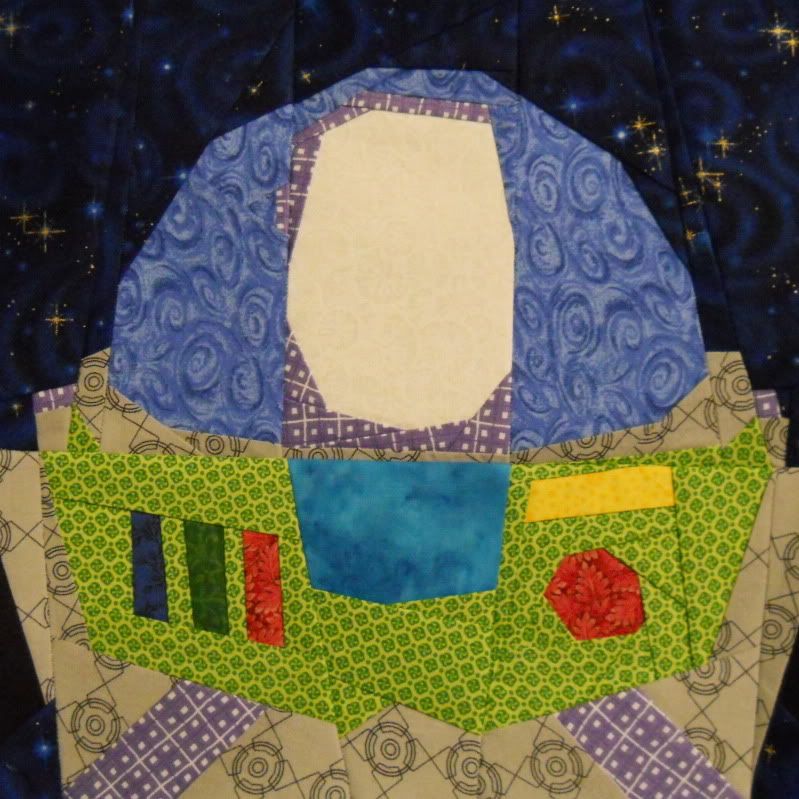 sample pieced by Meg
My daughter was a baby when
Toy Story
hit the theaters. By the time it was available on VHS (old school, baby!), she was a toddler and old enough to appreciate the awesomeness that is Sheriff Woody and Buzz Lightyear.
It would never fail that when Buzz tried to fly, she would be standing in the exact center of our living room, staring at the television, tears running down her little face. When asked what was wrong, she would tell us that Buzz's heart was broken.
Ah, memories.
Lilja has recently been a champion to our
Request List
, even confessing to me that she has it printed out and hanging in her room for inspiration. It's thanks to this kind of serious dedication by our designers that we can bring you so much awesome.
Month 03 - December 7, 2011