New On Fandom In Stitches
(click on the image to go to the pattern or tutorial)
Each month, Fandom In Stitches gives away a flickr prize for general participation. How do you win one of our fabulous prizes? It's easy! Share photos of your blocks and other projects you have made using
Fandom In Stitches patterns with our flickr group! You receive one entry for each project! Only photos posted to flickr are eligible to win.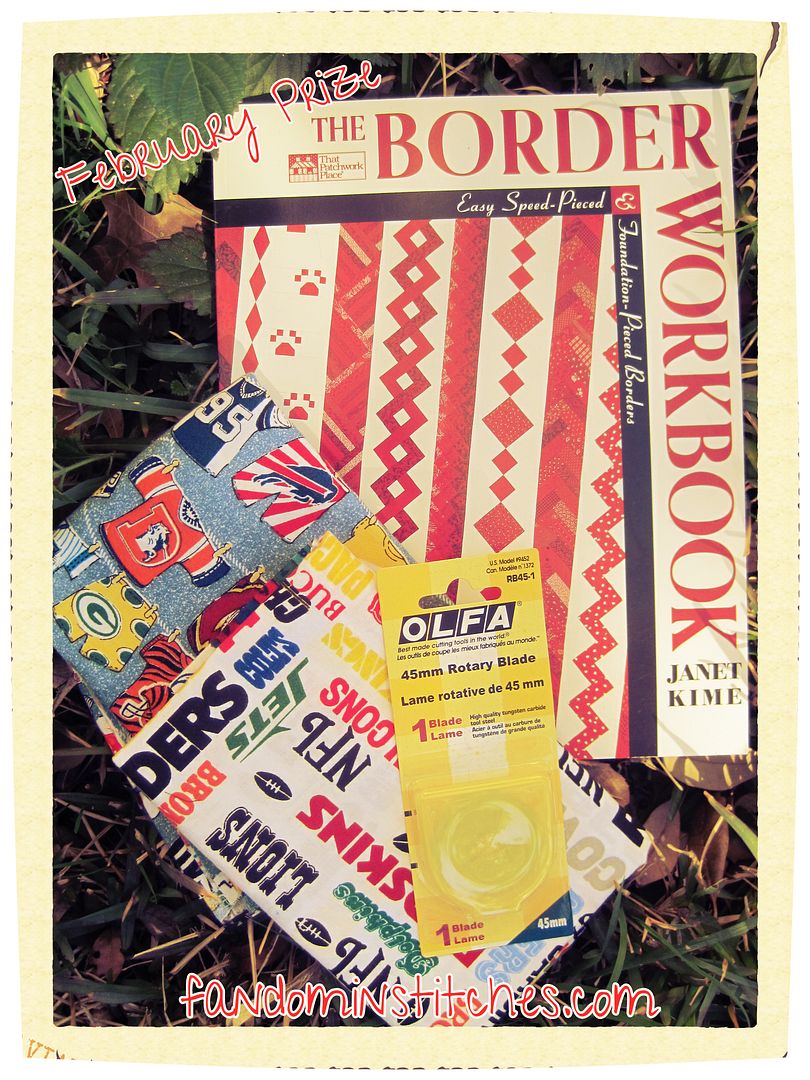 The February prize was donated the Fandom In Stitches' Fairy Godmother!
All winners are chosen via Random.org and notified via flickr message. Prizes not claimed after 30 days will go back into the FiS prize box!
This week's awesome flickr pics:
by Doodle-ee-doo
by Amber's Originals
by gooberific1
by seemesew
by Thorn Trace
by mommycoffey (not FiS patterns, but still awesome!)
A note on REQUESTS - Please note that any and all requests should be left on the Request page. Fandom In Stitches is an entirely volunteer and not-for-profit endeavor and it helps us greatly to have all requests in one place. We would also please ask you to search Fandom In Stitches using the search box on the right side menu before making a request. We have literally hundreds of patterns and it is just possible we've already made what you're looking for!
Don't forget to share your photos with our Flickr group for a chance to win this month's prize!