It has been pointed out by several readers that the Month 2 has a lot of little pieces. Yes, yes it does, but it is actually a very straight forward pattern to piece together, so if you haven't given it a shot yet, don't let the fear of tiny pieces stop you!
There and Back Again Monthly Pattern Posts:
by accroquilt
by lydiagoode
by Rigel<3sQuilting
by FantasyFan2
You can join us on our adventure by posting your photo of each month's block to the
Fandom In Stitches flickr group
. The first Tuesday of each month, a winner will be chosen at random from those participants that contributed photos. That winner will receive the prize donated by our awesome monthly sponsors!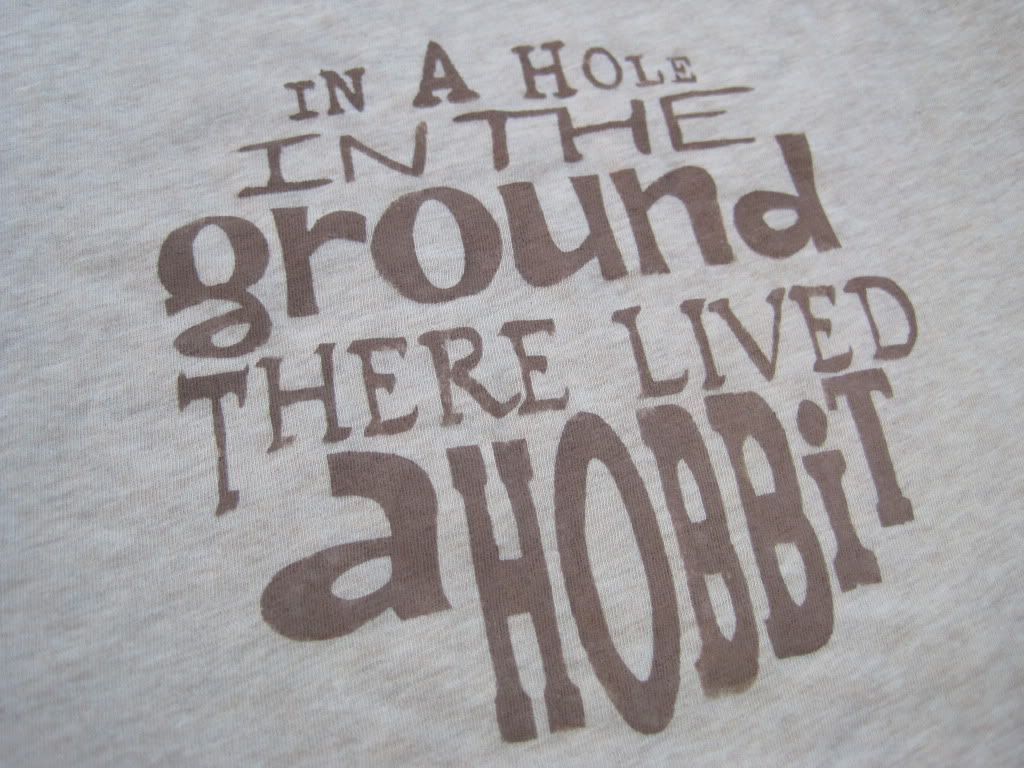 Our November sponsor,
Fandom Finery
will be giving away one t-shirt, stenciled with the above graphic, designed just for our There and Back Again Month 2 winner! The winner will choose t-shirt color and size.
There's still time to jump in!