Welcome back to
Throwback Thursday
on
Fandom In Stitches
! Each week, we revisit our fandom roots by sharing an updated version of Harry Potter patterns from way back before FiS was
A Thing
!
Today's post includes two versions of the same object and a quintessential part of the Harry Potter story: Harry's Scar.
Like all patterns shared during Throwback Thursday, these two versions of Harry's scar were originally shared on
Harry Potter Paper Piecin
g, a
Livejournal
community, and the predecessor to
Fandom in Stitches
.
For the most up-to-date pattern links for all patterns,
visit our pattern archives using the menu at the top of every page!
designed by Jennifer Ofenstein
5" paper pieced, Updated 2014
Harry's Scar Version 1
was originally shared with Harry Potter Paper Piecing
August 22, 2007
. The post included the following quote:
Dumbledore and Professor McGonagall bent forward over the bundle of blankets. Inside, just visible, was a baby boy, fast asleep. Under a tuft of jet-black hair over his forehead, they could see a curiously-shaped cut, like a bolt of lightning.

Philospher's Stone, children's paperback ed. pg. 16-17
Harry's Scar Version 1
appeared in my first Harry Potter quilt, the project that started all this fandom quilting madness!
My Magical Lens
, 2005 - 2007
Share photos of your blocks and other projects you have made using
Fandom In Stitches
patterns with our
flickr group
for a chance to win one of our fabulous monthly prizes! You receive one entry for each project. Only photos posted to
flickr
are eligible to win.
Facebook | Facebook Group | Twitter | Tumblr | Flickr | Bloglovin' | Pinterest | Google+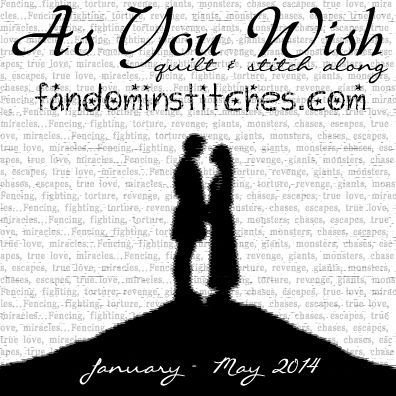 Fandom In Stitches and it's designers do not hold copyright on any of the fandom titles represented on this site. Respective Designers reserve copyright on patterns only and request that out of respect for the fandoms we love, that you use them for personal and non-profit reasons only. The Designers at Fandom In Stitches receive no payment for any of the patterns posted and expressly forbid resale.