Today's pattern was not only one of the very first Harry Potter inspired patterns I personally ever designed, it's the first one I shared on
Harry Potter Paper Piecin
g, a
Livejournal
community, and the predecessor to
Fandom in Stitches
!
For the most up-to-date pattern links,
visit our pattern archives
using the menu at the top of every page!
2006 (L) & 2014 (R)
5" paper pieced, Updated 2014
I've been toying for some time with starting a community specifically for my quilt patterns. I've made over 100 Harry Potter themed paper pieced quilt patterns to date and while I know others have used the patterns posted on my website, I've never specificially asked anyone to test these patterns for me.





What I really need is feedback and to see how these patterns work for quilters other than myself.





To sweeten the deal, I will be having a drawing at the end of every month for "Tester of the Month." Any person that tests one or more pattern and then posts photos here will be entered into to win a pack of fat quarters! In addition to that, I really look forward to seeing different fabric choices and interpretations!
Share photos of your blocks and other projects you have made using
Fandom In Stitches
patterns with our
flickr group
for a chance to win one of our fabulous monthly prizes! You receive one entry for each project. Only photos posted to
flickr
are eligible to win.
Facebook | Facebook Group | Twitter | Tumblr | Flickr | Bloglovin' | Pinterest | Google+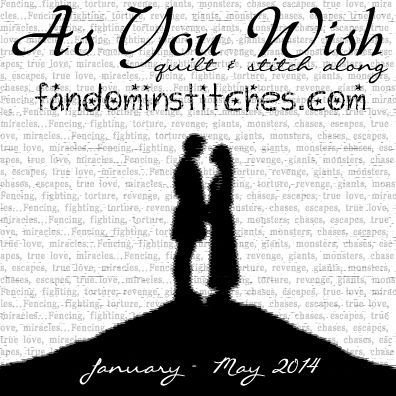 Fandom In Stitches and it's designers do not hold copyright on any of the fandom titles represented on this site. Respective Designers reserve copyright on patterns only and request that out of respect for the fandoms we love, that you use them for personal and non-profit reasons only. The Designers at Fandom In Stitches receive no payment for any of the patterns posted and expressly forbid resale.