14" x14" paper pieced & embroidery
A note from TweLoQ:
The link provided is for the pattern with color indicators. A black/white version is available here.
In the color version, I used blue for the dress to make it different from the black hair/shoes, but the same black can be used for everything, if so desired.
Facebook | Facebook Group | Twitter | Tumblr | Flickr | Bloglovin' | Pinterest | Google+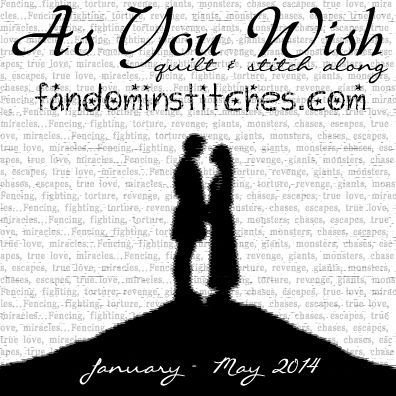 Fandom In Stitches and it's designers do not hold copyright on any of the fandom titles represented on this site. Respective Designers reserve copyright on patterns only and request that out of respect for the fandoms we love, that you use them for personal and non-profit reasons only. The Designers at Fandom In Stitches receive no payment for any of the patterns posted and expressly forbid resale.