All Updated for 2013
5" Paper pieced with options for with or without corners
One of the many, many things I'd like to do over the course of the next year is to update all of my own patterns here on
Fandom In Stitches
that were drafted before 2011. Since the very end of 2010, I've been drafting in EQ7 and I find those newer patterns to be cleaner and easier to read than the ones I drafted in drawing software all those ages ago.
I've already updated all of the
Harry Potter Alphabet
patterns and the
Project of Doom
was designed entirely in EQ7. The same is true for all of my paper pieced patterns and quilt layouts over the last three years.
So here's a start, for your enjoyment, the
Hogwarts
House Crests, originally designed by yours truly WAY BACK in 2005 for my first Harry Potter quilt!
The patterns include instructions to make the Crests with or without corners.
Want a block that's bigger than 5"? Just print and enlarge to 200% for a 10" block. For other sizes, use this handy chart over at
The Quilted Snail
.
Need a quick gift for a Harry Potter fan? How about one of these quilt ideas?
Simple 9 patch with sashing
Star within a star, made with 4 - 5" blocks and 1 - 10" block. the stars are achieved with flying geese.
Add a border and you're done!
Facebook | Facebook Group | Twitter | Tumblr | Flickr | Bloglovin' | Pinterest | Google+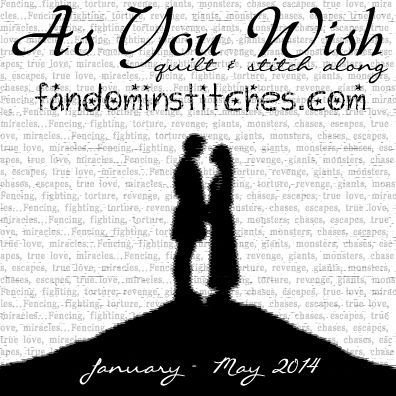 Fandom In Stitches and it's designers do not hold copyright on any of the fandom titles represented on this site. Respective Designers reserve copyright on patterns only and request that out of respect for the fandoms we love, that you use them for personal and non-profit reasons only. The Designers at Fandom In Stitches receive no payment for any of the patterns posted and expressly forbid resale.