There's a lot coming up here on
Fandom In Stitches
!
Not All Who Wander Are Lost
continues with more awesome patterns the first Friday of each month!
We'll embark on The Charity Project of Doom in April.
In June, FiS designers will present a wibbly wobbly three month event unlike anything we've done before!
Check back often for details, until then, enjoy oodles of great photos!
New On Fandom In Stitches
Each month, Fandom In Stitches gives away a flickr prize for general participation. How do you win one of our fabulous prizes? It's easy! Share photos of your blocks and other projects you have made using
Fandom In Stitches patterns with our flickr group! You receive one entry for each project! Only photos posted to flickr are eligible to win.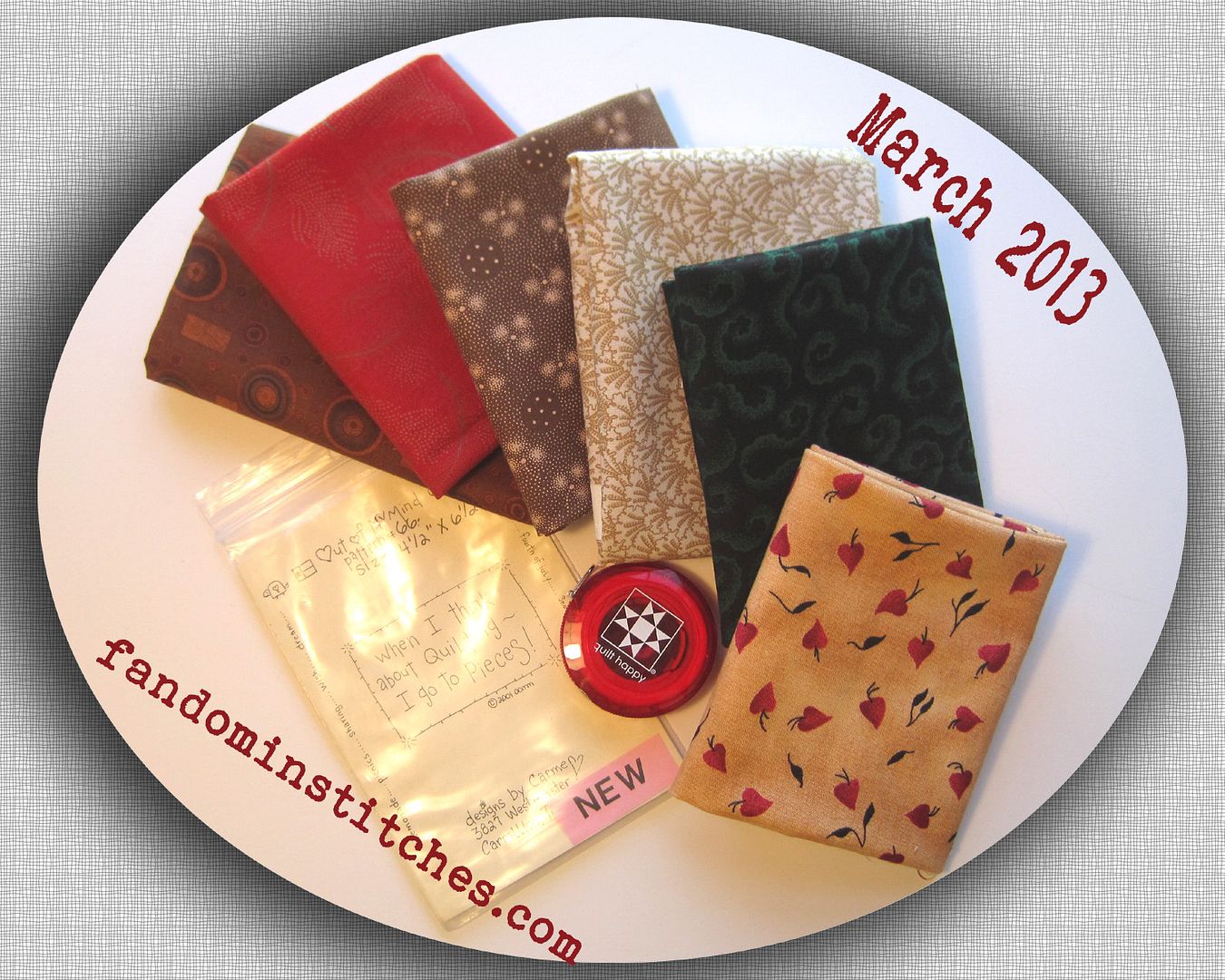 The March prize was donated the Fandom In Stitches' Fairy Godmother!
All winners are chosen via Random.org and notified via flickr message. Prizes not claimed after 30 days will go back into the FiS prize box!
This week's awesome flickr pics:

by themischief



by AC quilts



by Sarah in Houston



by Laurava23233


It's sad, but true, Google Reader is GOING AWAY. You can still follow us using any of the links below!
The first Friday of each month in 2013!