I have exciting news that I'm sharing with all my favorite quilters!

The Austin Area Quilt Guild's Capital of Texas QuiltFest is this weekend!

September 14th – 16th, 2012
Palmer Events Center
900 Barton Springs
Austin, Texas

Friday, Sept. 14th 10 a.m. – 6 p.m.
Saturday, Sept. 15th 10 a.m. – 6 p.m.
Sunday, Sept. 16th 12 p.m. – 5 p.m.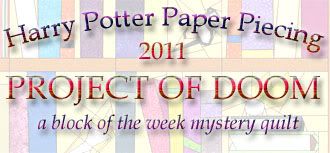 Also look for All Dolled Up, my doll dress quilt, made from reproduction 1930s fabrics.
I'll be visiting the show tomorrow with my fabulous stitching friends! Expect a full report on
Sewhooked
and probably a little stalking of the PoD. The voyeur in me is excited at the prospect of seeing others enjoy my favorite quilt! If you are there tomorrow and see me wandering around, please stop me and say hello!
If you are going to the Austin show, take a photo of yourself with one of my quilts and share your picture with the Sewhooked flickr group for the chance to win a fun prize! Winner announced Tuesday! If you take your photo with the PoD, I'd love to see it in the FiS flickr group, too!