Prairie Dawn, version 1 and version 2, by Michelle Thompson
sample (R) pieced by Such a Sew & Sew
The pageantry continues with new Sesame Street patterns from Michelle!
REMINDER: Today is the day to mail all Blue's Clues blocks, if you haven't already. If you need the mailing address
please contact us ASAP
. A huge, huge, HUGE thank you to everyone that helped out!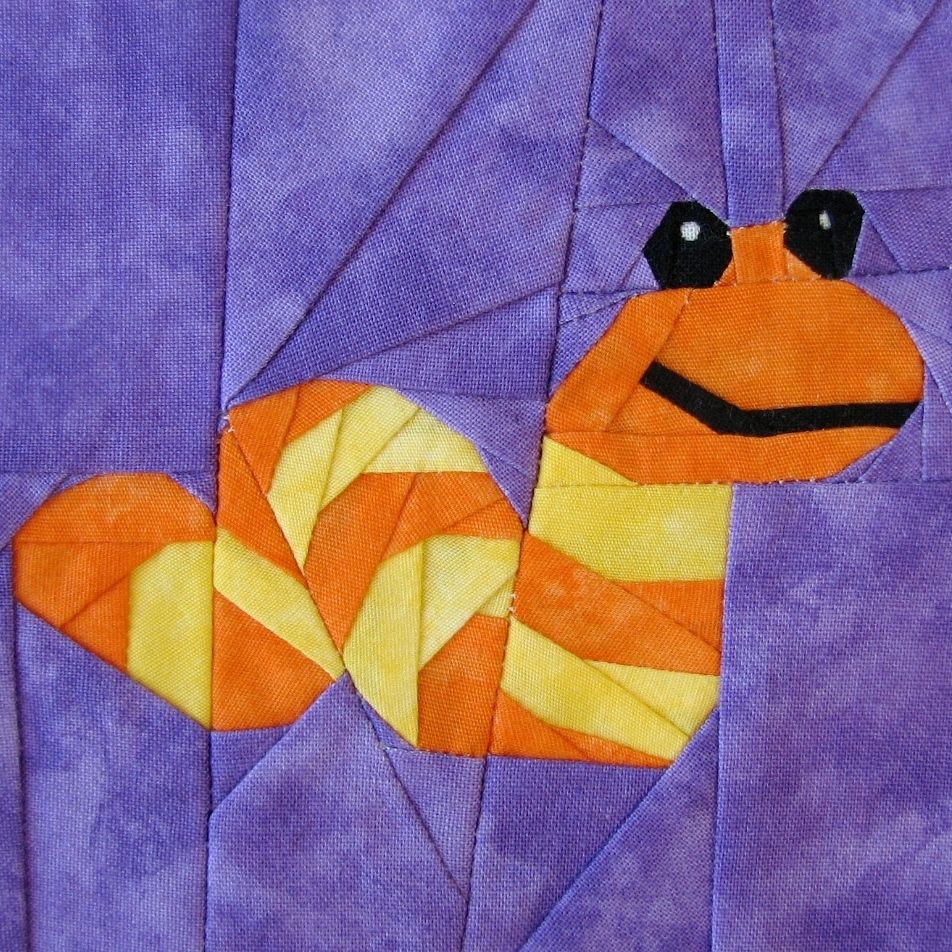 Slimey, by Michelle Thompson
pieced by Such a Sew & Sew



Reminder! The four TABABOM designers, Jennifer, Michelle, Lilja and Schenley, would be honored if you would consider sharing a signature block with each of us to help us commemorate your participation in

There and Back Again

.




In return for your signature blocks, the TABABOM Designers will donate $1 for each block received (per designer) to the Red Cross in our respective countries.



Remember to share your photos with our
flickr group
for a chance to win one of our awesome monthly prizes!
Clicking through the ads on this site helps pay for Fandom In Stitches to exist...thanks for your support!