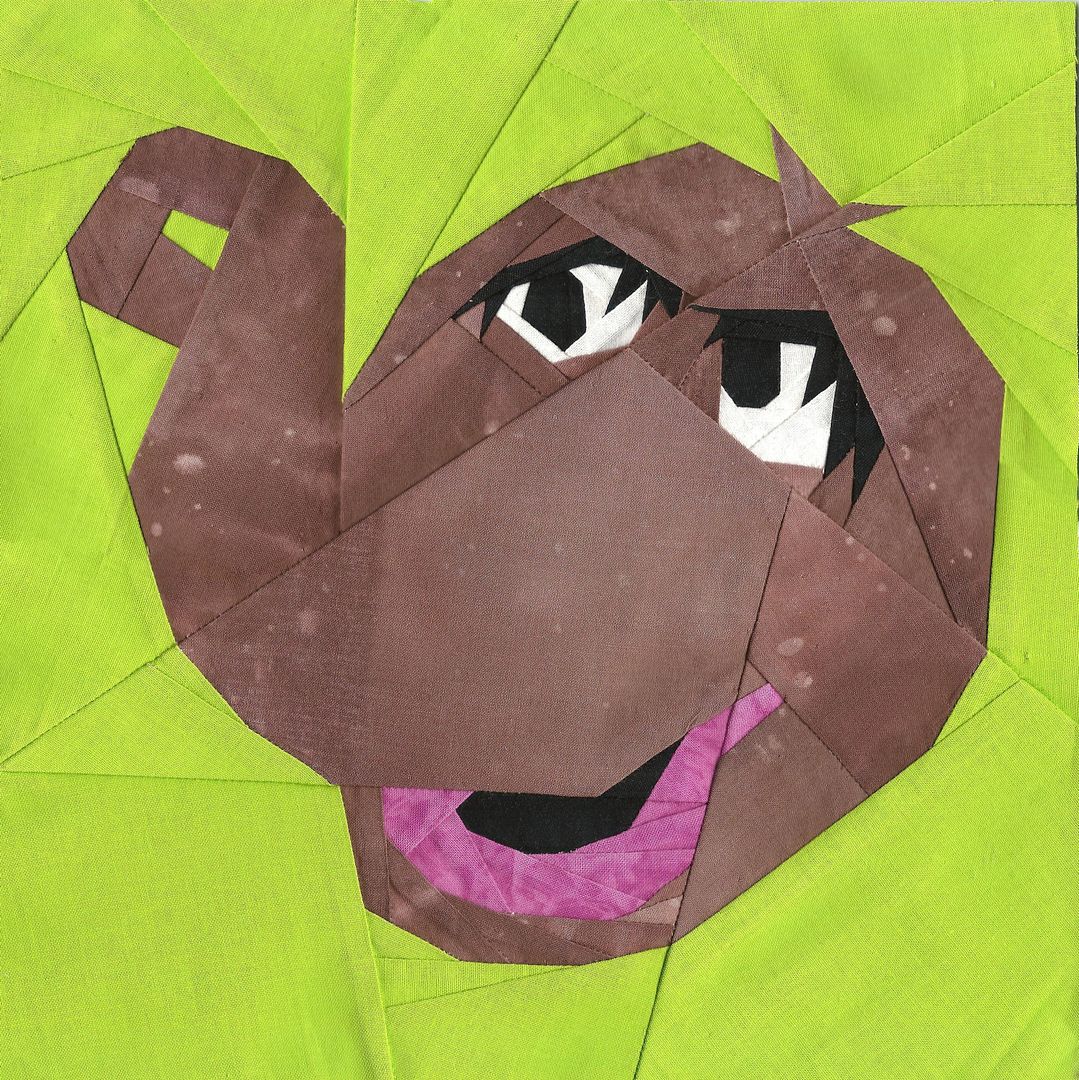 Snuffy by Michelle Thompson
10" Paper Pieced
What's a
Big Bird
without a BFF?
Welcome, Mr. Snuffaluffagus!
Michelle has more
Sesame Street
for us as new requests roll in! She assures me there are several more coming, so you can look forward to more faces from The Street on future Mondays!
Pattern corrections are in progress for Sesame Street patterns that are printing the wrong size. Most are printing a tad too small. If you keep that in mind when piecing, you should be able to leave a little extra background and square up to the correct size when your block is pieced.
Do you have patterns you'd like to share with
Fandom In Stitches
? We're looking to add more patterns made by any technique that can be added to a quilt.
Check out this post
for more information!
Month 8: May 2, 2012
Clicking through the ads on this site helps pay for Fandom In Stitches to exist...thanks for your support!